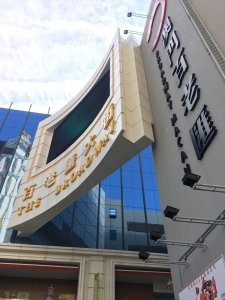 Grand Waldo Hotel Macau
Hotel & Residential Projects
May-14
AUGREEN Block Wall system was used for partioning bedrooms and bathrooms.
Key Benefits
Clean & tidy
No plastering! No wet-trade! No de-bonding!
Save space
Wall of 100mm thickness with 4hrs FRP it can achieve 30mm per wall compared with 100mm concrete block and two layers of plastering.
Flexible
The required accesses for pipes and services can be chased after building the wall and can be easily changed.
Water Resistant
AUGREEN Water Repelling Blocks (WR) is applicable to be used in potential wet area (bathroom/kitchen) with proposal in installing one layer of WR Blocks either on skirts or not; then installing our Standard Blocks up to the ceiling. For bathroom area, full height WR blocks is suggested.
Client: Galaxy
Architect: Simon Kwan
Main Contractor: Trendzone(Macao)